Community Policy Forum Policy Pledges 2024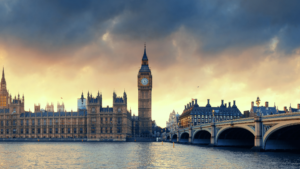 As we rapidly head towards 2024 and an election year, Community Policy Forum have published our policy pledges ahead of a general election.
Over the last two years, Community Policy Forum have used roundtables, surveys, and individual meetings with Muslim communities and organisations to explore what matters to them and identify the key areas which we believe are essential in understanding the challenges facing Muslim communities in the UK.
In this process, we have developed ten policy pledges to which we will be asking political parties and candidates to commit in the run up to the general election.
Read the full list of policy pledges below.
Throughout past elections, candidates and parties have often struggled to identify potential policy commitments due to the diversity amongst Muslim communities and the difficulty facing Muslim organisations in presenting a united front.
To that end, Community Policy Forum humbly present these pledges as a contribution towards presenting a united front.
While it would be impossible for every Muslim organisation to endorse every pledge presented below (indeed, many organisations do not specialise in every area), we are calling on Muslim organisations to endorse any pledges to which they feel that they can give their support.
It is through solidarity that we believe Muslim interests are best advocated for during this election period.
If you represent a Muslim, interfaith, or civil society organisation, and wish to indicate your endorsement of individual pledges, please complete the sign up form here.
If you wish to speak to someone from Community Policy Forum about the pledges, please contact [email protected]
Community Policy Forum Policy Pledges 2024
Islamophobia: Commit to proactively addressing the existence of structural, institutional, and public Islamophobia, both domestically and abroad, with the adoption of the APPG on British Muslims' definition of Islamophobia being the first step in combatting this phenomena.

Education: Commit to enhancing the protection of religion as a protected characteristic and fostering socially healthy school environments, including through providing religiously and culturally sensitive counselling and support; tackling identity-based bullying; and proactive and meaningful parental consultation, particularly concerning issues such as the teaching of RSE.
Employment: Commit to implementing a monitoring programme to introduce meaningful action plans aimed at tackling racial, religious, and disability based discrimination at all levels of recruitment, retention, and promotion, particularly concerning the structural inequalities faced by Muslim women.
Healthcare: Commit to commissioning research and implementing policies to specifically address Islamophobia and other structural inequalities facing faith communities across the healthcare system which impact them as both practitioners and as service users in terms of access, experiences, and outcomes.
Policing and the justice system: Commit to addressing structural and institutional Islamophobia, misogyny, and racism within policing and the justice system, including the disproportionate application of policing powers on minority communities; accurately recording hate crime; and increasing diversity and cultural sensitivity across the justice system, including through mandatory unconscious bias training.
Security and counter-terror: Commit to rejecting the recommendations of the Shawcross Review of PREVENT and instead implementing the recommendations of the People's Review of PREVENT and engaging with the eventual recommendations of the Independent Commission on UK Counter-Terrorism Law, Policy, and Practice.

Political participation: Commit to protecting the rights of Muslims and others to use the tools of democratic participation to scrutinise government policies as a legitimate part of democratic engagement and executive accountability, including rejecting the Economic Activity of Public Bodies (Overseas Matters) Bill and other legislation designed to stifle legitimate activism in support of Uyghurs, Palestinians, Kashmiris, and other oppressed peoples.

Online spaces and the press: Commit to the full implementation of the Royal Charter system and supporting amendments to the Online Safety Bill ensuring that i) the exemption for comments sections is removed; ii) recognised news publishers are defined as only those regulated by a recognised regulator under the Royal Charter system; iii) the online safety objectives are updated to include explicit protection for human rights; and iv) the powers of the Secretary of State to direct Ofcom are removed, with the singular exception of matters relating to national security.

Human rights and civil liberties: Commit to protecting the UK's human rights framework and reinforcing our international obligations by protecting the Human Rights Act 1998 and reversing the erosion of human rights and civil liberties contained in recent legislation, including the Illegal Migration Act; the Police, Crime, Sentencing and Courts Act; and the Public Order Act, amongst others.

Economic disadvantage: Commit to prioritising initiatives and public services designed to support and protect the most economically vulnerable in society, directing special attention to groups that are already disproportionately disadvantaged, including ethnic and religious minorities, women, elderly, and disabled groups.