Joint Letter to the BEIS Secretary: Protect the Right to Strike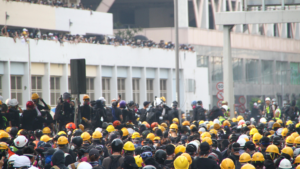 Community Policy Forum is proud to be a signatory, with 50 organisations, to a joint letter to the Business, Energy, and Industrial Strategy Secretary to protect the right to strike.
We believe the proposals for minimum service levels during industrial action will unfairly constrain the activities of trade unions and their members by allowing a further significant and unjustified intrusion by the state into the freedom of association and assembly. The government has produced no evidence that such draconian measures are necessary. Voluntary life-and-limb cover has long been a feature of industrial action by essential workers. We urge the Secretary to reconsider these plans for an unwarranted curtailment of freedom of assembly and association.
Read the full letter: